Large custom made hanging mobile commissioned for a private residence at the
Butterfield House
in New York City.
The design of the kinetic mobile is based on the architecture of the building. Made of aluminum, it weighs only about 8 pounds, which enables it to move with lighter air currents.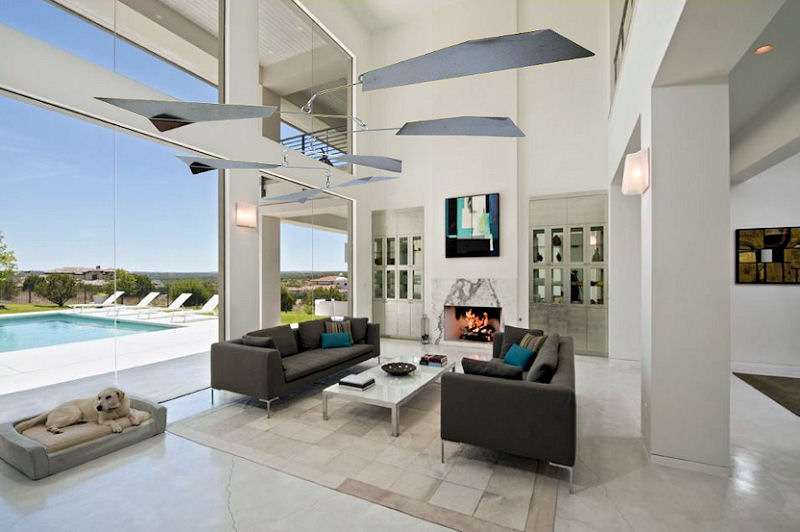 [Photo of unpainted mobile not on location - I should have one painted on location soon]
The four inner elements, meaning the red dotted circles inside the white circle with the arrows, can rotate full circle both as a group or independently from each other.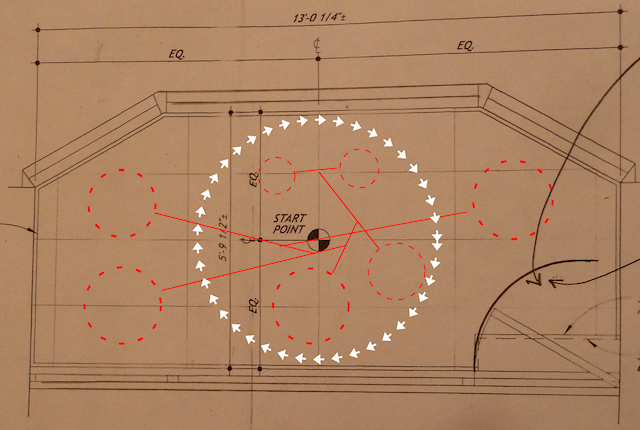 The following shape on the left symbolizes the architecture of the building. It can be found in the bay windows, the entrance to the building and in the courtyard. But to make it a little more dynamic and interesting for a mobile, the shape was stretched in different ways for each element like the ones with the arrows pointing to on the right.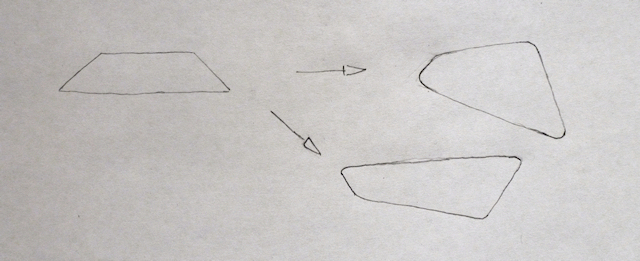 To give the mobile a little more resistance to air currents (which will make it move) and to give it a little more presence when looking at it from a more horizontal angle, the shapes were given a fold in an angle that also brought back the angle found in the architecture of the building. It also gave the shapes a strong mid-century modern feel and provided an original design that distinguishes itself clearly from the designs of Alexander Calder's mobiles.

If you're interested in having me make a custom mobile or a hanging kinetic sculpture for you, small or large, please see my
custom mobile
page or
contact me
directly.